Actualité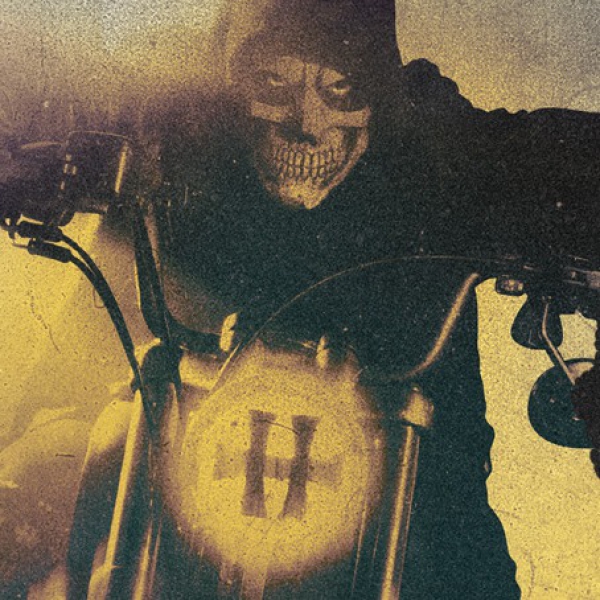 Line-Up Hellfest 2017 officiellement annoncé !
Quelle programmation mes aïeux !
Révélé hier soir, le cru 2017 s'annonce lourd, culte et savoureux.
Même si l'affiche ressemble pas mal à l'édition UK du Download, elle nous réserve quelques bonnes surprises, dont un concert de Deep Purple pour défendre son projet à venir, LE concert où Aerosmith fera ses adieux à la scène ou encore le retour de Trust.
Au rang des grands absents notables, nous relèverons la non-présence de System Of A Down (qui se produiront pourtant aux Downloads UK et France ainsi qu'au Festival de Nîmes le 20 juin) et Metallica (qui n'a pour le moment pas prévu de passer en France).
A noter toutefois qu'il ne reste plus de pass 3 jours à la vente, mais que dans les jours à venir la billetterie en ligne du site vous permettra de réserver vos places à la journée.
Sans plus attendre, voici la liste intégrale du line-up tel qu'il est paru sur le site officiel du Hellfest :
Deep Purple
Aerosmith
Linkin Park
Prophets of Rage
Fiver Finger Death Punch
Slayer
Trust
Rob Zombie
Alter Bridge
Sabaton
Airbourne
In Flames
Steel Panther
Ministry
Saxon
W.A.S.P
Apocalyptica
Kreator
Emperor
Devin Townsend Project
Ugly Kid Joe
Powerwolf
Queensryche
Pretty Maids
Evergrey
Jorn
Phil Campbell & The Bastard Sons
The Dead Daisies
Avatar
Prong
Warcrat
Ill Niño
Of Mice & Men
Devildriver
Motionless In White
Skindred
Betraying The Martyrs
The Devil Wears Prada
Northlane
Animals As Leaders
Textures
Sidilarsen
Mirath
Shvpes
Ultra Vomit
Slydigs
The New Roses
Jared james Nichols
Inglorious
Ray Bower

Opeth
Coroner
Autopsy
Obituary
Alestorm
Behemoth
Wardruna
Metal Church
Hirax
Soilwork
Nostromo
Marduk
Scour
Pain of Salvation
Cryptopsy
Turisas
Deafheaven
Sanctuary
Perturbator
Corvus Corax
Equilibrium
Belphegor
Tyr
Skepticism
Nails
Hate Eternal
Krisiun
Exhumed
Crypt Sermon
Decapitated
Chelsea Grin
Alcest
Ghost Bath
Dødheimsgard
Arkhon Infaustus
Ereb Altor
Primitive Man
Valkyrja
Regarde Les Hommes Tomber
Monarque
Wormed
Beyond Creation
Ghoul
Emptiness
Carcariass
Sick of Stupidity
Putrid Offal
Vortex Of End
Welicoruss
Deluge
Monolithe
The True Black Dawn
Deathcode Society
Mortuary

Rancid
Damned
Suicidal Tendencies
Primus
Electric Wizard
Blue Öyster Cult
The Dillinger Escape Plan
Helmet
Clutch
Monster Magnet
Baroness
Slo Burn
Red Fang
Chelsea Wolfe
Pentagram
Hawkwind
Every Time I Die
Trapped Under Ice
Comeback Kid
Candiria
Agnostic Front
Leftöver Crack
Komintern Sect
Les Ramoneurs de Menhirs
Tagada Jones
The Bouncing Souls
Zeke
Dri
Deez Nuts
Franck Carter
Trap Them
While She Sleeps
Blood Ceremony
Bongripper
Subrosa
Noothgrush
Monkey 3
Mars Red Sky
Ufomammut
Vodun
Igorrr
Crippled Black Phoenix
Integrity
Booze & Glory
The Decline!
No Turning Back
Insanity Alert
Verbal Razors
Harm Done
The Vintage Caravan
Seven Sisters of Sleep
Los Disidentes del Sucio Motel
Verdun
Bright Curse
Source :
Site officiel
En savoir plus sur
Linkin Park
,
Aerosmith
,
Apocalyptica
,
The Dillinger Escape Plan
,
Tagada Jones
,
Sidilarsen
,
Rancid
,
Deep Purple
,
Trust
,
Opeth
,
Electric Wizard
,
Slayer
,
Suicidal Tendencies
,
Airbourne
,
Ultra Vomit
,
Helmet
,
Mars Red Sky
,
Steel Panther
,
Red Fang
,
Primus
,
Ministry
,
Alter Bridge
,
In Flames
,
Five Finger Death Punch
,
W.A.S.P.
,
Rob Zombie
,
Nails
,
Prophets Of Rage
,
Of Mice & Men
,
Devin Townsend Project
,
Saxon
,
The Damned
Soutenez Albumrock
Nous avons besoin de vous pour garder notre indépendance !
Album de la semaine
À lire également
Compte-rendu de concert