Actualité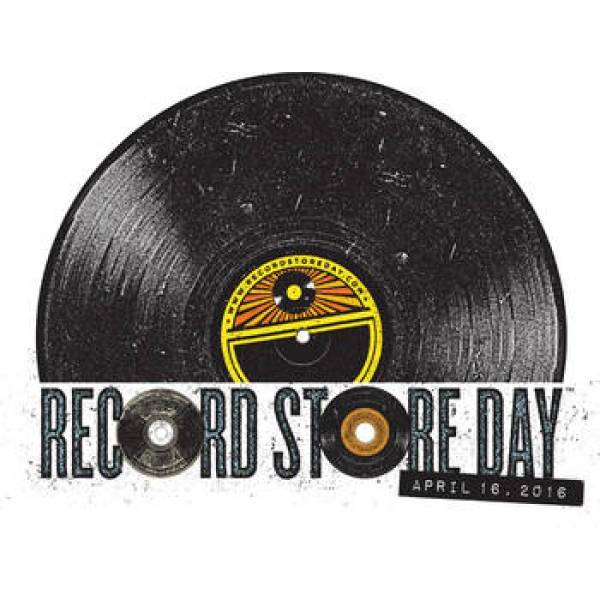 Le Record Store Day sera bien fourni
En effet, la liste exhaustive des sorties exclusives à ce jour bien particulier pour les disquaires vient de tomber.
La voici (pour ce qui concerne le rock évidemment) :
Air - "Casanova 70"
B.B. King - The Blues (+ 4 bonus tracks)
Bring Me the Horizon - Live from Maida Vale
Buddy Guy & Junior Wells - The Criteria Sessions
Catherine Ringer - Chante Les Rita Mitsouko and more à La Cigale
David Bowie - The Man Who Sold the World
David Bowie - "TVC15"
Deftones - B-Sides & Rarities
Django Django - Unreleased Versions & Remixes - Volume 1
Elton John - The Thom Bell Sessions
Elvis Presley - I'm Leavin' : Elvis Folk-Country
Elvis Presley - Elvis' Golden Records Volume 1
Elvis Presley - Good Rockin' Tonight (+8 bonus tracks)
Elvis Presley - Le Retour d'Elvis/His Hand Is Mine
Europe - The Final Countdown (30th anniversary)
Five Finger Death Punch - The Wrong Side of Heaven and the Righteous Side of Hell - Volume 1
Fleetwood Mac - The Alternative Tusk
Florence + The Machine - "Delilah"/"Only Love Can Break Your Heart"
Foals - "Rain"/"Daffodils"
Frank Zappa - "My Guitar"/"Dog Breath"
Glen Hansard - A Season on the Line
Interpol - El Pintor - Remixes
Iron Maiden - "Empire of the Clouds"
Jethro Tull - Too Old to Rock 'n' Roll : Too Young to Die !
Jim Morrison & The Doors - "Roadhouse Blues"
Jimmy Page - "She Just Satisfies"
Joe Strummer - "Gangsterville"
Johnny Cash - The Best of The Johnny Cash TV Show
Johnny Cash - Hymns from the Hart (+4 bonus tracks)
Johnny Thunders - Johnny Thunders : 1978
Killing Joke - Pylon
Linkin Park - Road to Revolution : Live at Milton Keynes
Manic Street Preachers - "A Design for Life"
Marilyn Manson - Antichrist Superstar
Megadeth - Dystopia
Metallica - Liberté, Egalité, Fraternité, Metallica! - Live at Le Bataclan, Paris France - June 11th, 2003
Metz/Mission of Burma - "Good, Not Great"/"Get Off"
Motörhead - Bad Magic
Muse - "Reapers"
Nevermore - The Politics of Ecstasy - 20 Year Anniversary Reissue
Noel Gallagher's High Flying Bird - "The Maxican"
Rita Mitsouko - Variéty
Rob Zombie - "Well, Everybody's Fucking in a U.F.O."
Status Quo - Rockin' All Over the World
The Doors - Live at the Aquarius Theatre Vol. 1
The Go! Team - Thunder Lightning Strike
The Grateful Dead - Capitol Theatre 4/25/77 - Passaic, NJ
The Jimi Hendrix Experience - Smash Hits
The Jon Spencer Blues Explosion - That's It Baby Right Now We Got to Do It Let's Dance !
Tom Petty & the Heartbreakers - Kiss My Amps Vol. 2
Traffic - Traffic
On espère que vous trouverez votre bonheur. Les plus méticuleux peuvent consulter la liste en source.
Rendez-vous donc le 16 avril prochain chez le disquaire du coin.
Source :
Facebook
En savoir plus sur
Muse
,
Interpol
,
Metallica
,
Linkin Park
,
Deftones
,
David Bowie
,
Marilyn Manson
,
Air
,
The Doors
,
Megadeth
,
Iron Maiden
,
Johnny Cash
,
Jimi Hendrix
,
Les Rita Mitsouko
,
Motörhead
,
Status Quo
,
The Go! Team
,
Foals
,
Frank Zappa
,
Florence and the Machine
,
Noel Gallagher's High Flying Birds
,
Bring Me The Horizon
,
Killing Joke
,
Django Django
,
Catherine Ringer
,
Fleetwood Mac
,
Jethro Tull
,
BB King
,
Tom Petty and the Heartbreakers
,
Metz
,
Grateful Dead
,
Manic Street Preachers
,
Elton John
,
The Jon Spencer Blues Explosion
,
Five Finger Death Punch
,
Glen Hansard
,
Rob Zombie